Where Quality Care & Educational Excellence Meet
Specializing In Building The Foundation For Successful, Lifelong Learners
Early Learning Center Serving Loganville, GA Since 1997
We Have 2 Locations To Serve You
Welcome To A Kid's World!
Where Safety & Security Is The #1 Priority
Your peace of mind is important. Strict safety guidelines ensure your child is well cared for, properly supervised, and in good hands. Your little one's safety stays a top priority with state-of-the-art security features such as:
17 internal use cameras throughout the facility

An automatic magnetic lock with keypad

A push-to-exit button that's well out of reach of little hands

Exterior exits for fire drills in all classrooms

Inhouse streaming camera service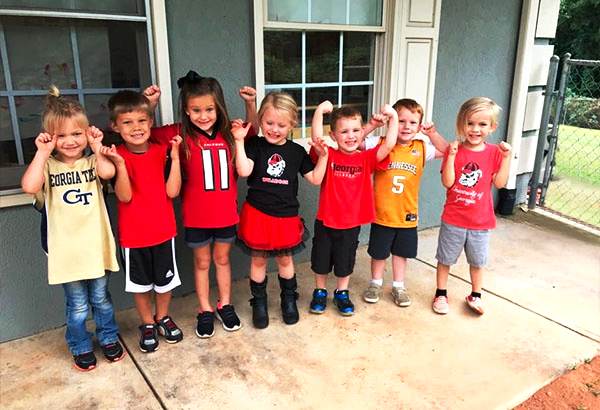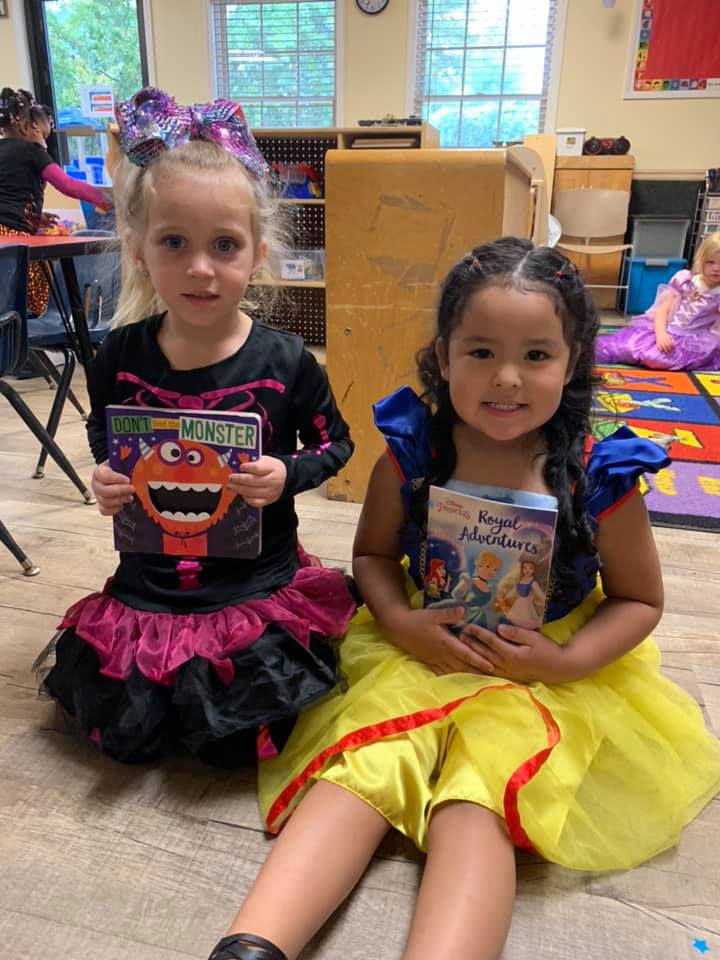 Stay Connected With Convenient Parent Apps
The WatchMeGrow™ app allows you to see what your child is up to at any time throughout the day. This service, paired with the parent communication app, Procare® Connect, keeps you updated, informed, and confident that your child has exceptional care.
Christian-Themed Values In A Family-Like Atmosphere
Proudly family-owned and operated, teachers model Christian-themed values such as respect and compassion—a holistic approach to developing the whole child through nature, community, and kindness. Your child explores the bible and incorporates these values to better understand and appreciate their faith.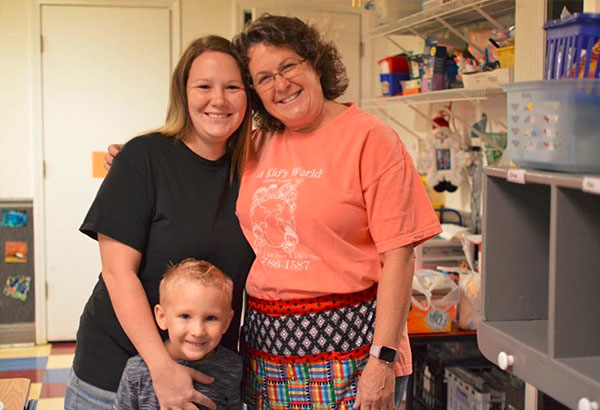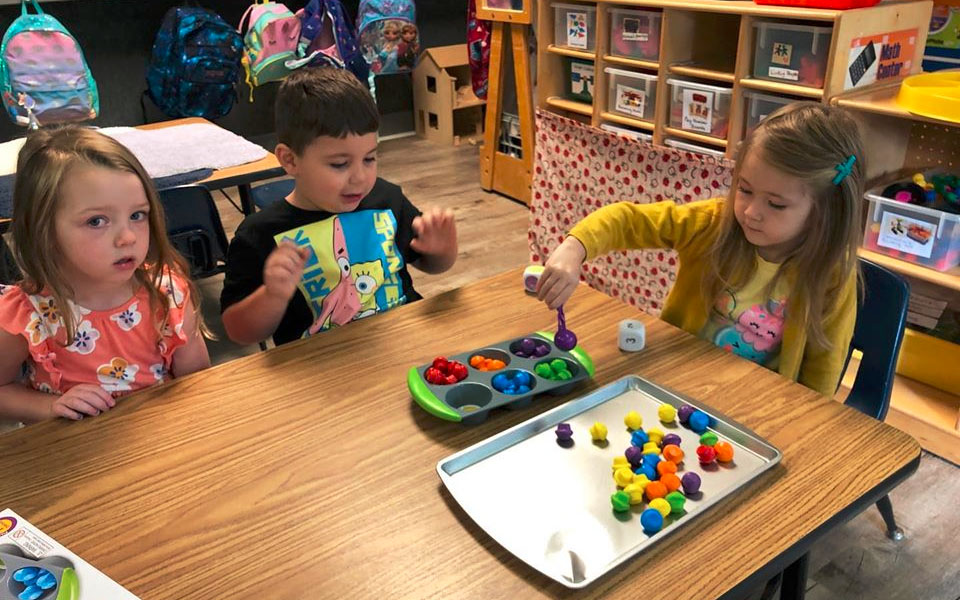 A Proven Curriculum For A Brighter Future
Your child engages in regular play-based learning to encourage their individual rate of development. Age-appropriate and flexible curriculums like Mother Goose Time© and Frog Street© incorporate research-based early learning standards to prepare your child for educational success.
Early Language Programs For Brain Boosting Learning
The only preschool in the area with an early language and literacy-focused grant that develops language and communication skills. LENA uses a mix of "talk pedometer" technology and books to measure your child's interactions and continuously improve their learning quality.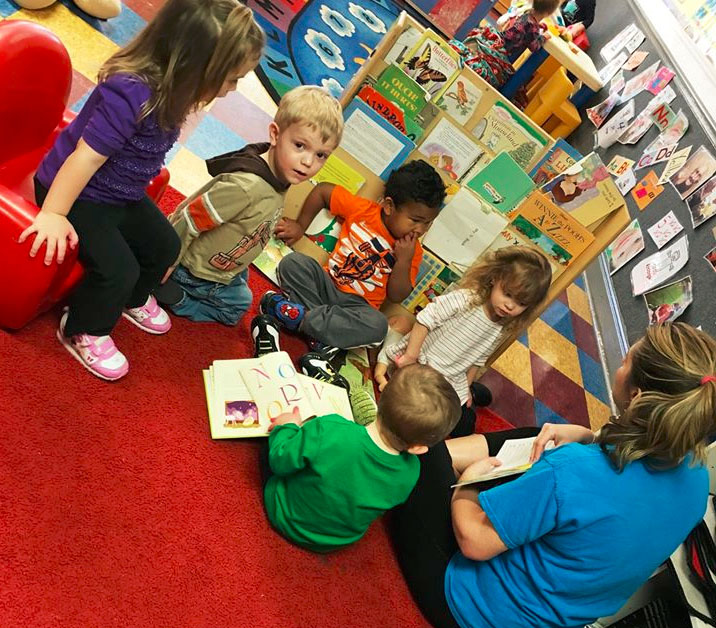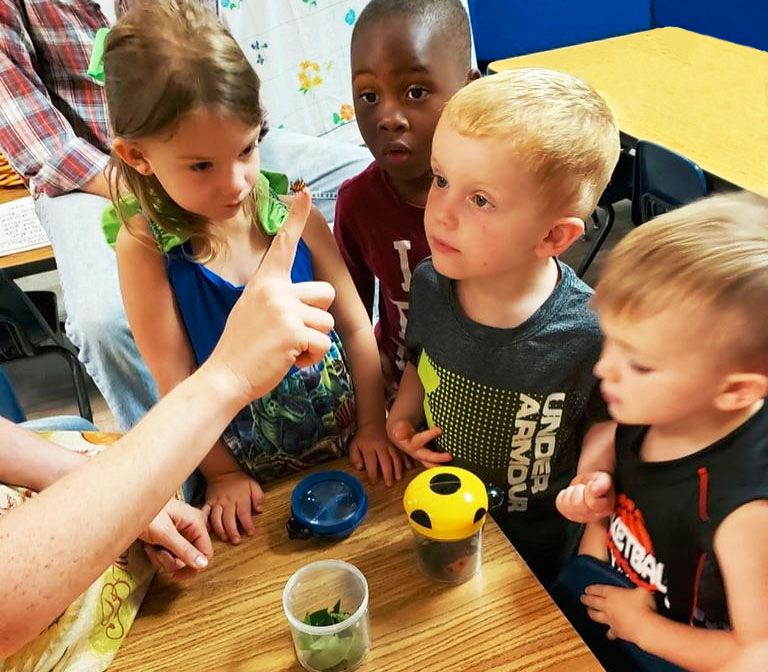 Low Child-To-Teacher Ratios In An Immersive Environment
Your child receives personalized attention through low child-to-teacher ratios and creative, hands-on learning experiences. Teacher-led exploration through asking fun questions and mirroring your child's interests immerses your little one in self-discovery and sets them up for lifelong learning.
Passionate, Educated Teachers With High-Standards Of Care
Many of your child's teachers have longstanding tenure with the center. Every lead teacher has an associate degree, and all teachers attend training courses and earn the Child Development Associate® (CDA) credential—the most widely recognized certification in child care.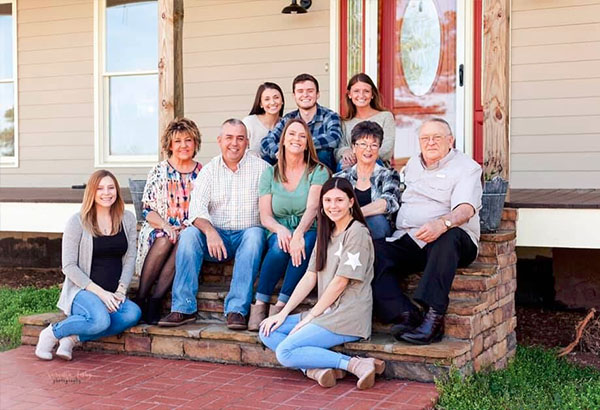 All Teachers Require Background Checks, CPR, First Aid, & 18 Hours Of Continuing Education Per Year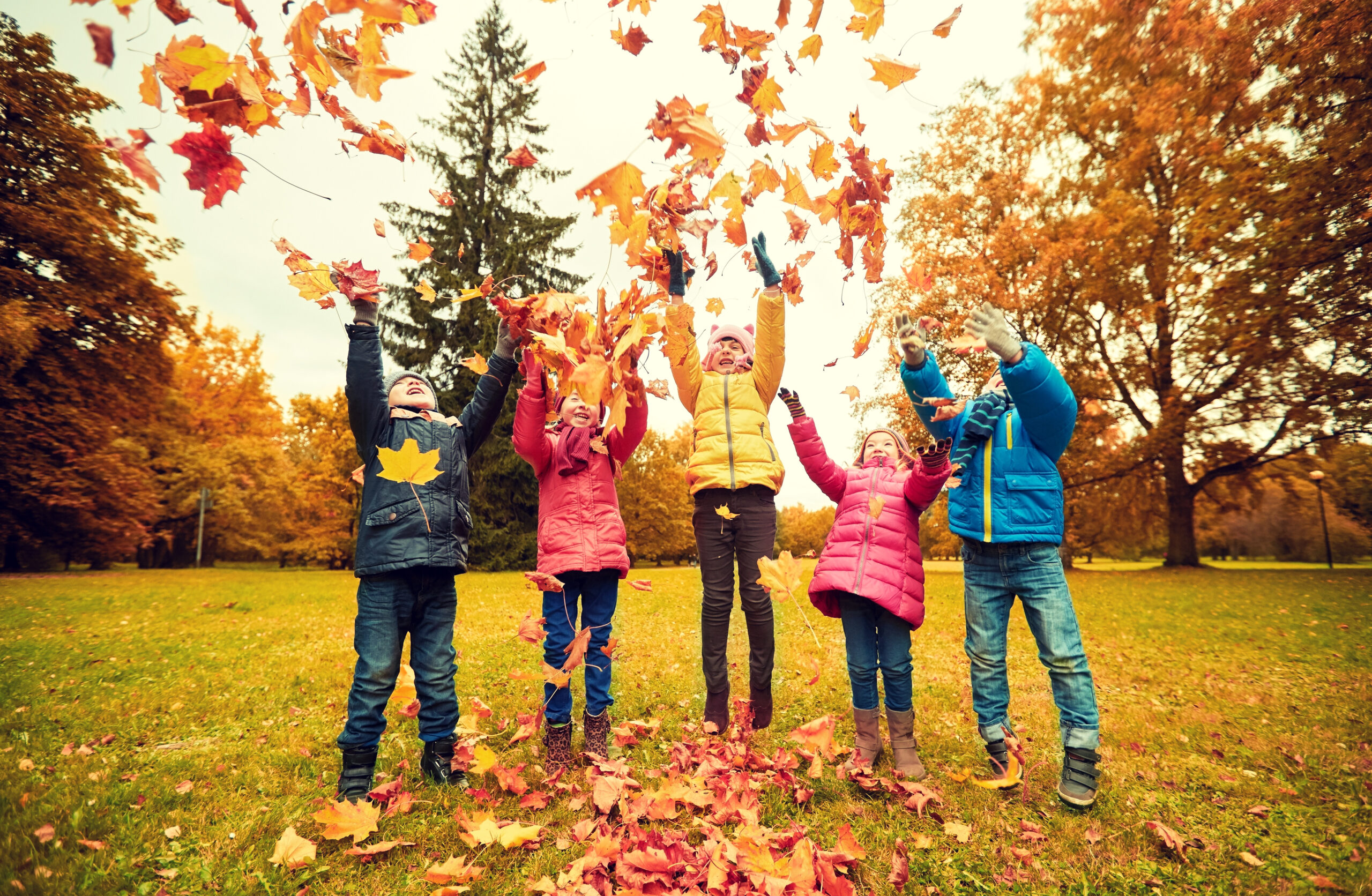 Playing Outdoors Boosts Minds & Builds Muscles
Your child develops their large motor skills on an extra-large playground double the size of the center. They also plant seeds and tend to the garden (which includes chickens!) while learning about gardening from an expert who visits weekly.
Learning In Nature Improves Mood, Motivation, & Interest
Your child is one of the select few with access to a Certified Nature Explore® outdoor classroom. There are only 8 of these classrooms in GA! Spending time outdoors improves mood and motivation and inspires learning through nature.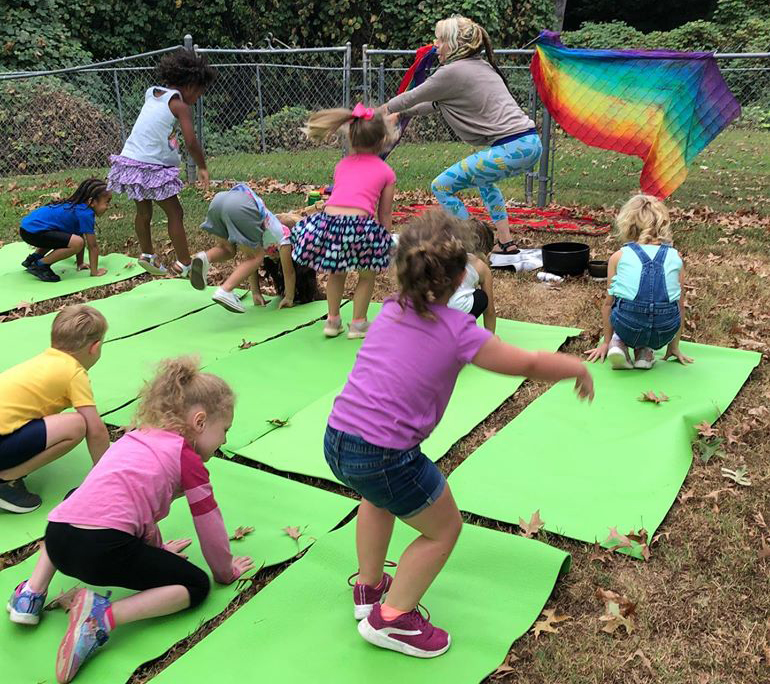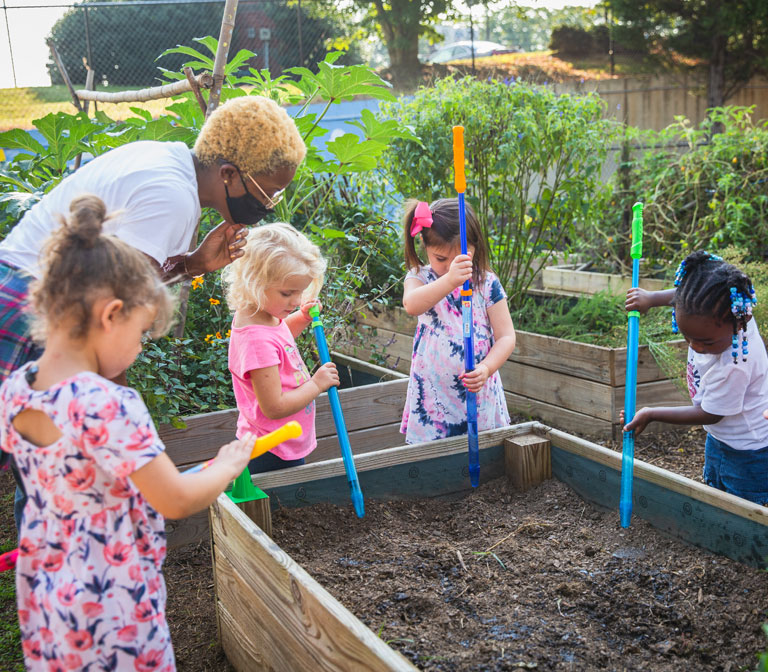 A Nature Education Provides The Foundation For Stewardship
Your child learns the importance of empathy, collaboration, community, and kindness through various nature programs like:
Planting seeds and tending to the garden

Caring for and collecting eggs from chickens

Learning from a gardening expert who visits weekly

"Grow a Row" for the travelling farm stand "Farmacy," which distributes farm-to-table meals to underprivileged families in the community 

Partnering with "Walton Wellness" to encourage children to live a healthy lifestyle
Your Child Receives A Special Charm Bracelet From Walton Wellness & Anytime They Exercise Or Try A New Food, They Get A New Charm!
Chef-Prepared Organic Meals At No Extra Cost
Healthy bodies help create healthy minds. An onsite chef prepares fresh, kid-friendly organic meals and snacks for your child to enjoy daily, all included in their tuition. Your toddler learns healthy food choices—and you're welcome to take some garden veggies home!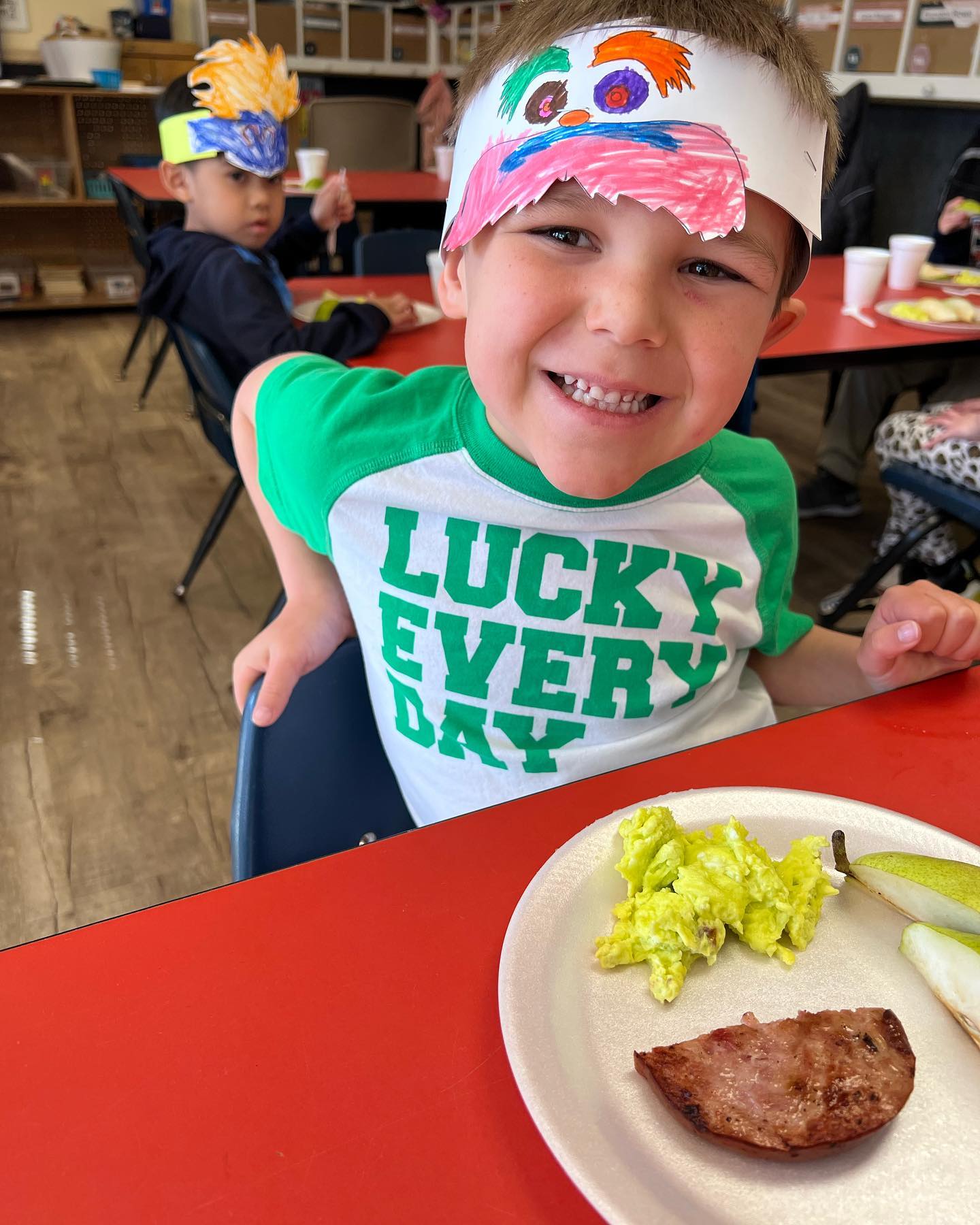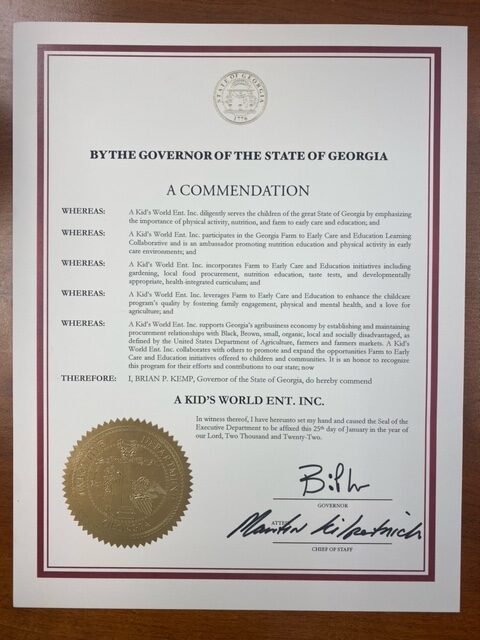 Recognized By The Governor For A Commitment To Wellness
A commendation from the governor for committing to the Farm to Early Care and Education initiative lets you know that your child's nutrition and physical development paired with supporting the local agricultural community, remains a top priority.
Proud To Be A 2022 Georgia Organics & Quality Care For Children Farmer Champion Award Winner For Outstanding Support Of The Local Food Movement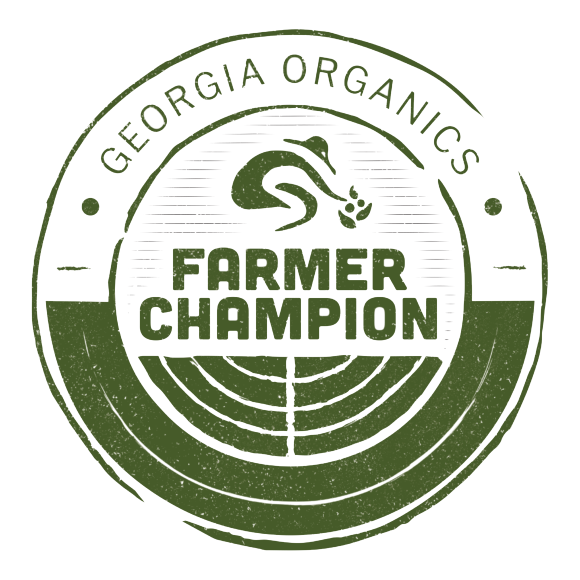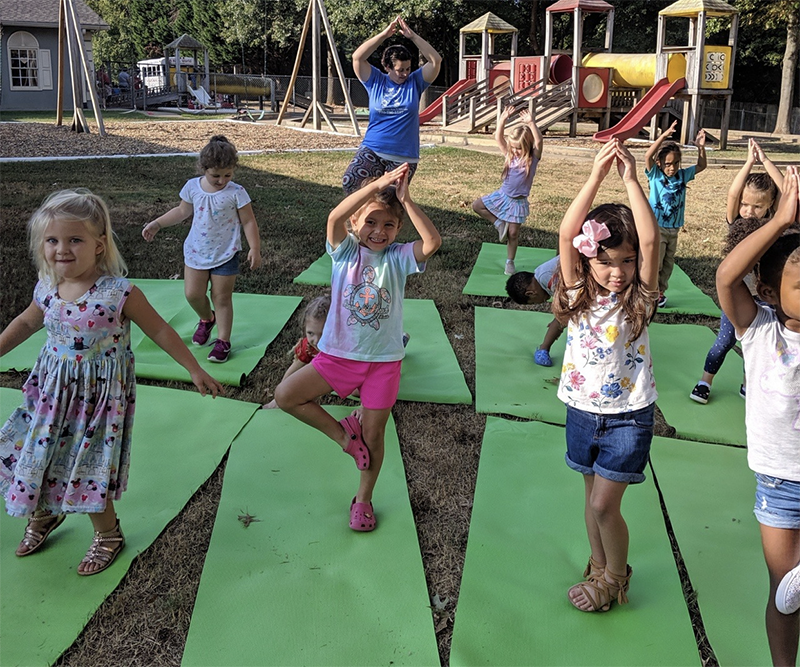 Engaging Enrichment Programs Included In Your Child's Tuition
Your child participates in unique enrichment programs like the music educational program, Garden Club, and yoga classes to offer a balanced learning experience that keeps them engaged. And bonus points for you—it's all included in their tuition!
In-House Visitors Make Learning More Exciting
Your child can't wait to discover the magic of science wizards, reptile wranglers, mascots, magicians, and even a bearded dragon named Lizzie the Leaping Lizard! These in-house visitors bring the excitement of field trips to the center, so their learning never stops.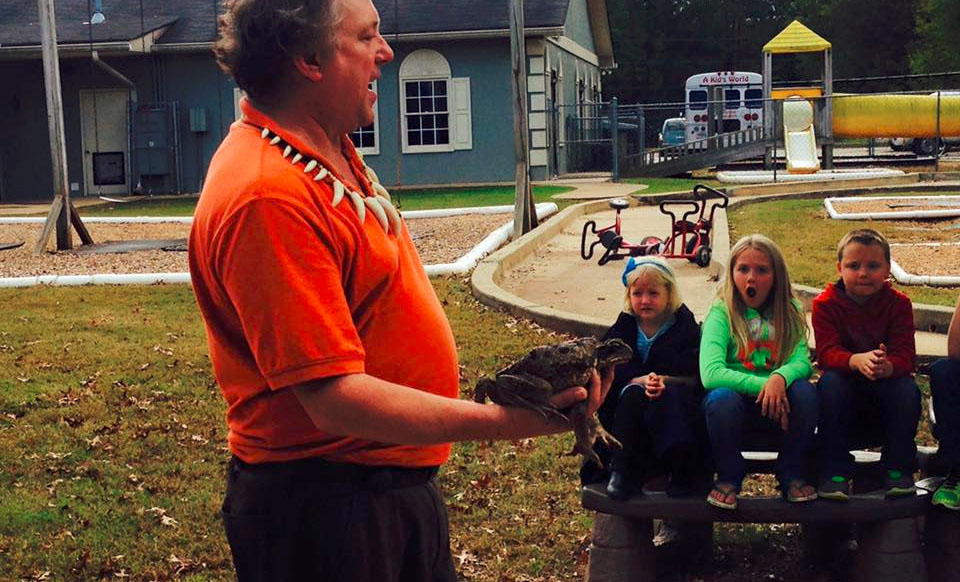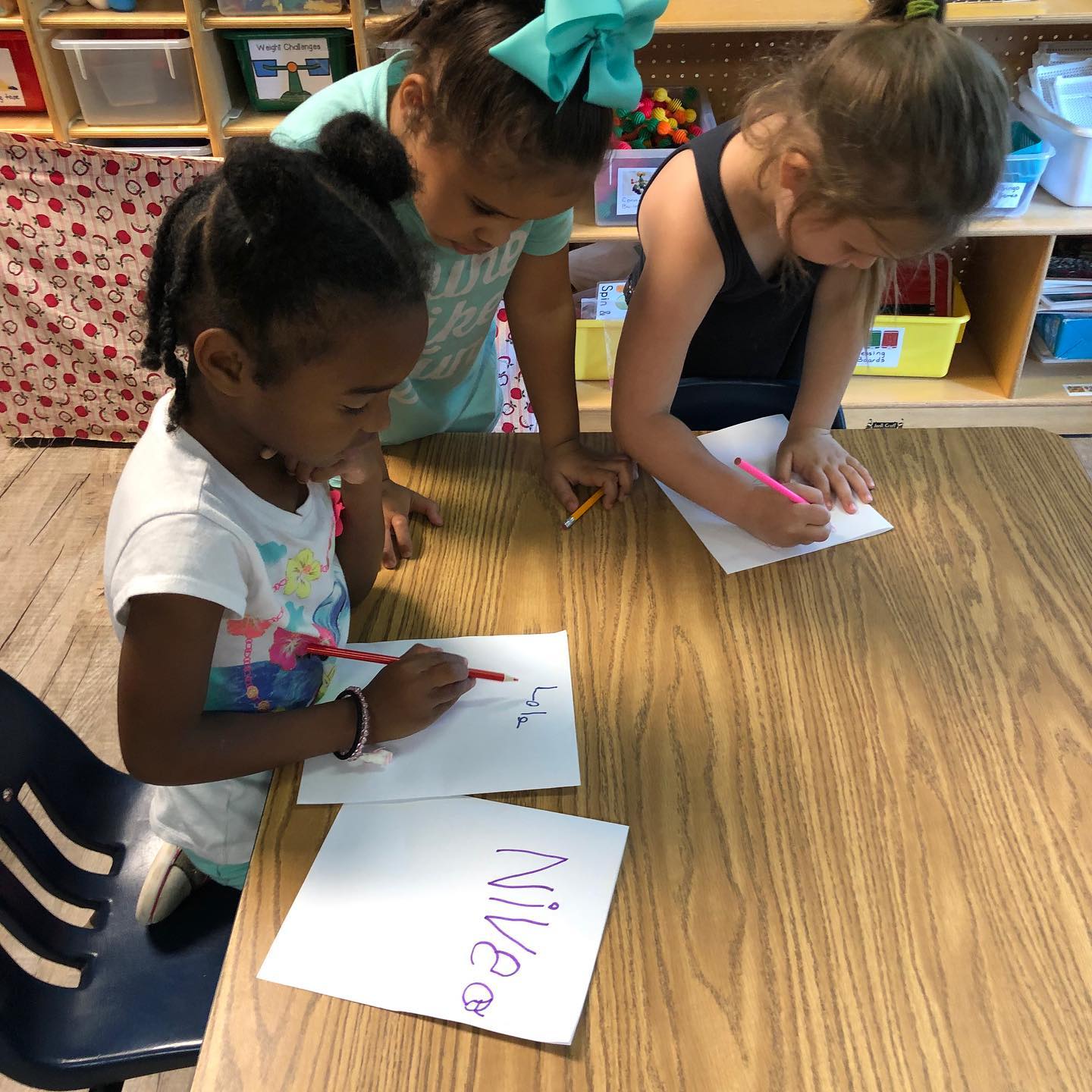 Specializing In Preparing Your Little Learner For Kindergarten
Many schools and pre-Kindergarten programs refer children with school readiness challenges here. Teachers and staff prepare your little learner for Kindergarten and give them the best chance of having a positive start to school by:
Determining their academic level

Creating personalized lesson plans

Partnering with parents and, on occasion, inclusion officers through the state

Offering a 6-week intensive academic summer program for rising kindergarteners who meet the application criteria. This program is free for those who qualify
Routine Cleaning Keeps Your Child Safe & Healthy
Regular hand washing paired with routine cleaning and sanitizing of all surfaces keeps germs at bay, so your little one stays happy, healthy, and ready to go about their day feeling at their best.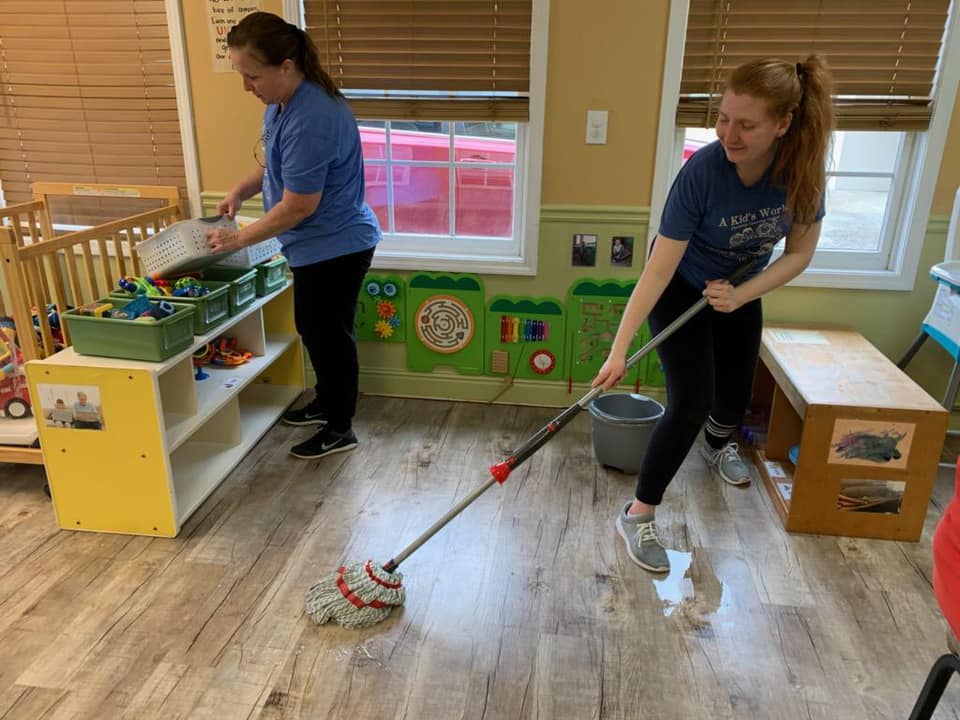 Yes, We Proudly Support Famililes Who Qualify For Subsidy
Hear What
Parents
Have To Say
"They have helped her adjust and open up"

We love A Kid's World. Our 3-year-old daughter started there in January. She had never been in daycare or around many kids. They have helped her adjust and open up. She has learned so much in the 2 1/2 months she has been there.
"We are so happy to be a part of the AKW family"

Our family loves A Kids World. Our oldest son attended preschool here, and we fell in love with the staff. Our youngest son has been attending for a year now and loves all of his teachers. We are so happy to be a part of the AKW family.
"My children love their teachers and vice versa"

I love A Kids World because I feel comfortable and confident leaving my children in their care. My children love their teachers and vice versa. It's hard to find this level of family-like care just anywhere.
6 weeks - 6 months 6 months - 1 yr
6 weeks - 6 months 6 months - 1 yr