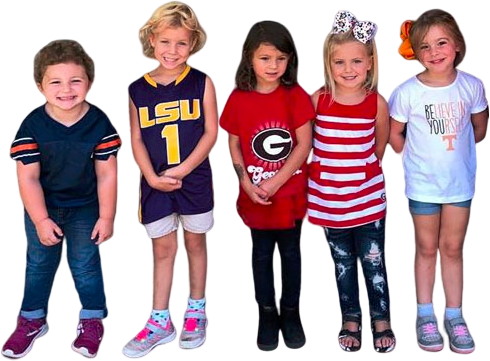 Your Child Gains All the Necessary Skills for School Success
Preschool Program | 3 - 4 years | Serving Loganville, GA
An Integrated Curriculum That Builds Self-Esteem
Our early preschool room provides multiple opportunities for the growth and development of motor, language, math, and social skills. Our goal is to develop self-esteem and independence through hands-on experience.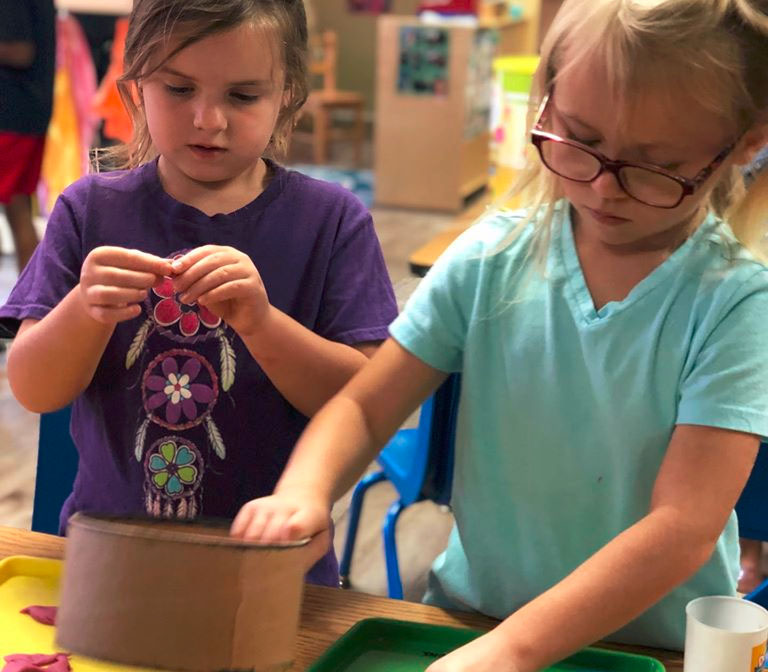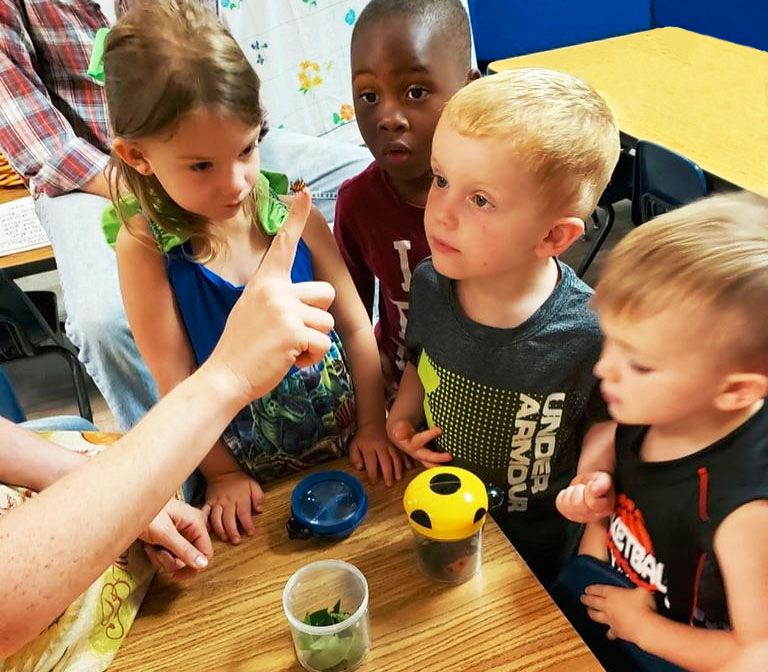 Inspiring Curiosity and Independence
Our learning materials and teaching methods combine to refine the student's fine motor skills, concentration, and problem-solving abilities. Preschool is where your child begins to establish their foundation in reading, writing, math, and science through child-initiated experiences.
Early Literacy and Pre-Writing Skills
Having books out and regular storytime reading is a crucial way to expand on your child's budding early literacy skills. They listen and make up their own words to the books, and we engage them with puppets and felt pieces that go along with the story. They develop the muscles and coordination required for writing with safety scissors exercises, play dough, holding paintbrushes, and crayons.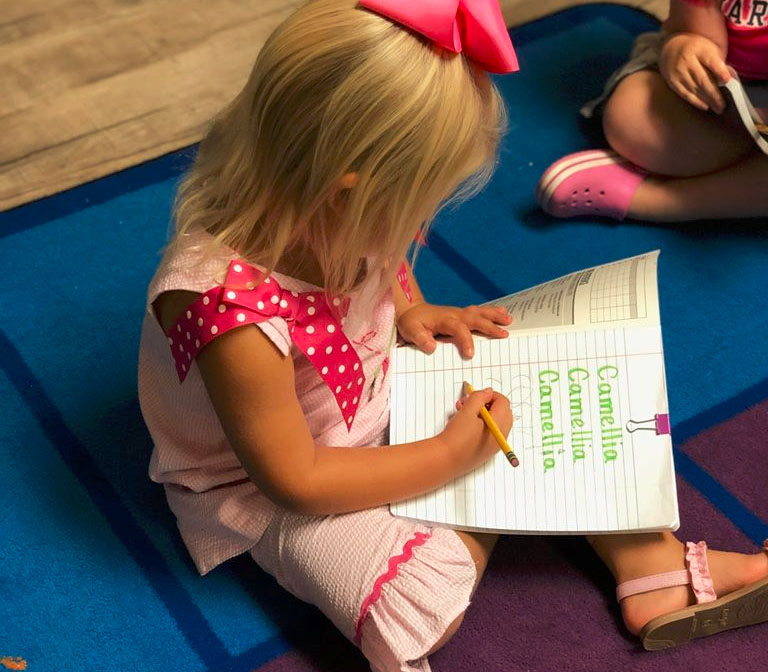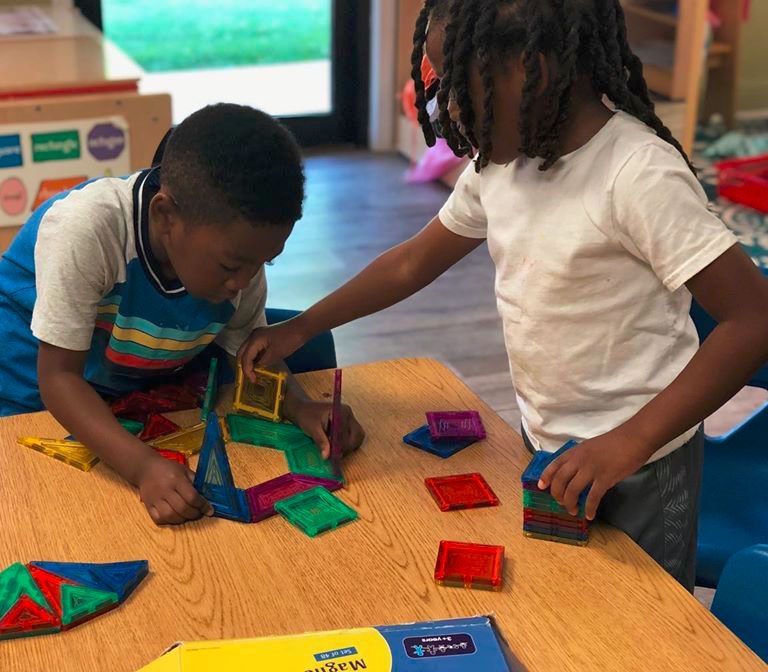 Interactive Hands-On Math Fun
The use of manipulatives such as our "little counting bears," allow your child their head start on counting and sorting. We have numerous counting tools in different play areas and help children learn about numbers and by using calendars for circle time.
Science Exploration for Little Learners
Whether it's growing plants or discovering the stand-in water or sand table, science-based play for your child is always a blast. They will make different things as science experiments, such as goop, and enjoy cooking in the classroom, which combines the best of both worlds for science and math.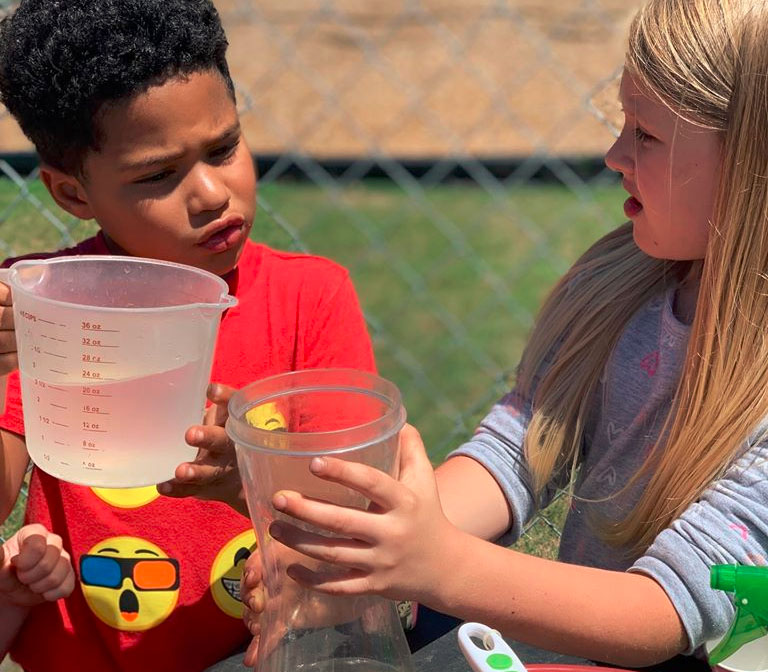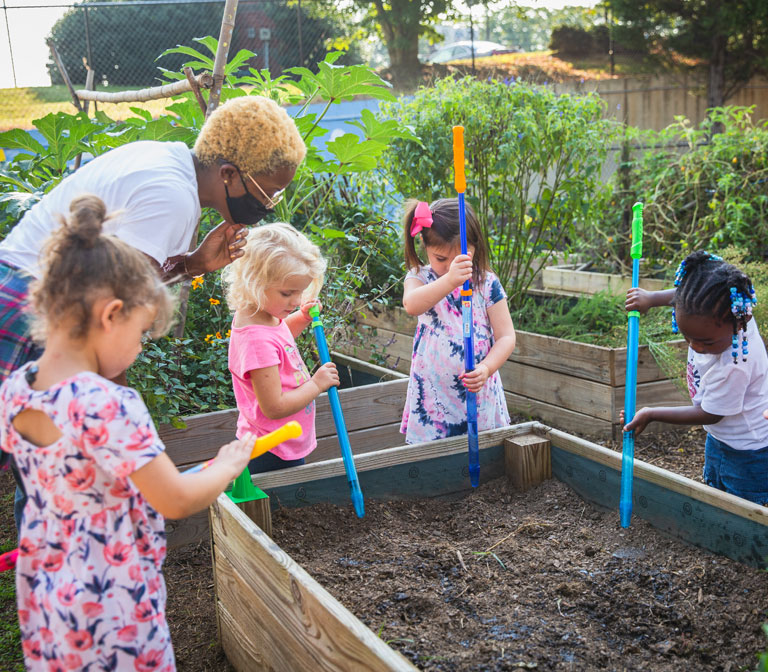 Enrichment Such as Gardening, Music, and Yoga, Included in Tuition
Your child benefits from such fantastic learning experiences as the music educational program, Garden Club, and yoga classes. We continue to develop our enrichment program, at no cost to you, so that your child has an exciting education.
A Streaming Camera Service and Parent Communication App
WatchMeGrow is our live streaming camera service that allows you to view what discoveries and achievements your child make throughout the day. The parent communication app, Procare©, is used to keep our parents updated, informed, and confident in our exceptional care.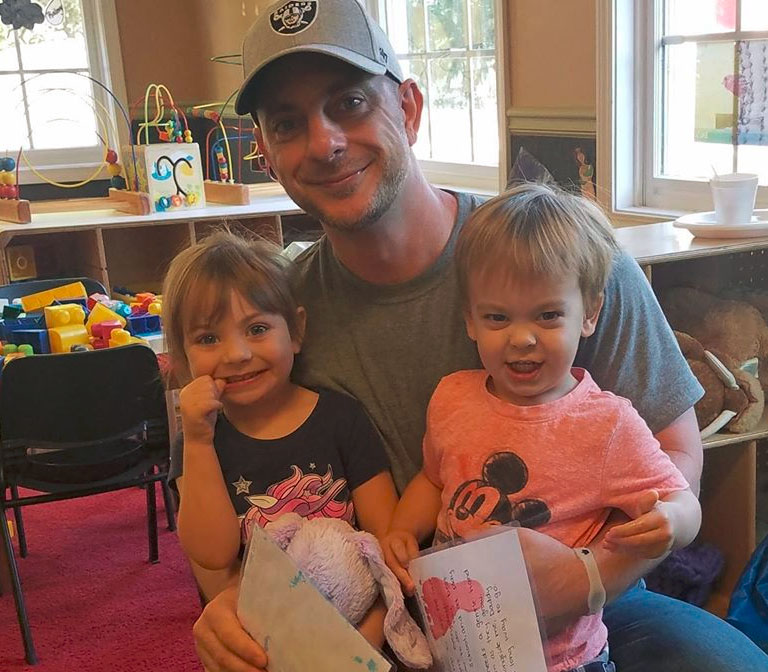 I cannot express how grateful I am for AKW! Great atmosphere and teachers! They loved and cared for my children as if they were their own!

Danny loves it here and he's learning so much even though he's only been here 4 days now!

I LOVE this day care! My son is happy and learning and safe every day.